NEWS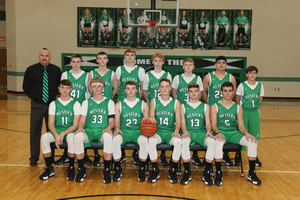 Congratulations to the WHS boys basketball team for a very close second place finish at the Waverly Holiday Classic. We're proud of you.
Mandatory Parent/Student Meeting for College Credit Plus for the 2019-2020 School Year is Wednesday January 30, 2019 at 6:00. A representative from Shawnee State University will be here as well as information will be provided by Southern State Community College.
SEE ALL NEWS
LIVE FEED

INDIAN FANS-we need you in the stands on Sat. 2/16 at Northwest @ 2:45 to cheer on the Lady Indians in their sectional championship game vs. Clay. Tickets on sale in the hs office. 🏀💚🖤

The state required ACT test for Juniors will be Wednesday February 20th. All juniors (those who attend the CTC and the high school) will need to be at the high school at 7:45 Wednesday morning for the test.
I apologize for taking so long to do this drive and fighting this all evening but I have decided to go ahead and call a two hour delay for tomorrow morning. I've driven several county roads and almost all of them have standing water covering part of the road. Some roads like red bridge and Bell Hollow have water completely covering them right now. I'm also concerned about downed trees and I want to give a drivers the best chance to see any potential hazards left over from flooding or from the wind so we will be operating on a two hour delay for tomorrow morning. I think we will be able to have school tomorrow but I'm afraid I can't get all of the roads checked in the morning before 6 AM to make the best decision possible.
3 days ago,
Superintendent

Softball conditioning is canceled for tonight due to roads becoming potentially worse than they are now with more rain forecasted. Apologies for any confusion!
SEE ALL posts
Events