NEWS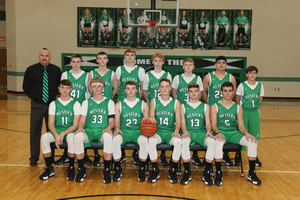 Congratulations to the WHS boys basketball team for a very close second place finish at the Waverly Holiday Classic. We're proud of you.
Mandatory Parent/Student Meeting for College Credit Plus for the 2019-2020 School Year is Wednesday January 30, 2019 at 6:00. A representative from Shawnee State University will be here as well as information will be provided by Southern State Community College.
SEE ALL NEWS
LIVE FEED

Due to several conflicts, the theater workshops that were scheduled for Feb. 20th and 21st and the auditions that were scheduled for February 23rd are canceled. We will reschedule within the next week or so.
about 23 hours ago,
Carrie Gast
As if we haven't had enough bad luck we now are in a power outage and the electric will not be on until at least 930 according to AEP. In order to have school we have to have lunch started by no later than 8 o'clock so it's not gonna be possible to have school today due to a major power outage that is affecting almost the entire district in addition to the school itself.
1 day ago,
Superintendent

Juniors will not be testing for the ACT today. We will reschedule
2 hour delay for 2/20. Hoping to be able to have school after the delay but will make decision by 6:45. We have had heavy rain and right now it is icing. Hopefully the temperature will come up in the next hour.
1 day ago,
Superintendent
SEE ALL posts
Events