NEWS
The Western Local Board of Education will meet in regular session on Monday, November 5 @ 7pm.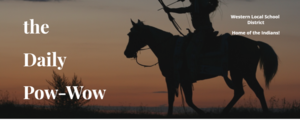 Click on the link below to access our school newspaper Western High School's Online Newspaper "The Daily Pow-Wow"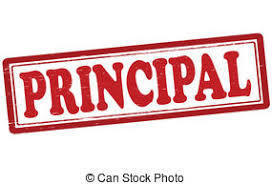 WHS Student Suggestion Box Please click link to contact Mrs. Gast with suggestions or concerns!!
SEE ALL NEWS
LIVE FEED
Bus 16 cannot get past Shannon's house on Beekman Ridge due to an electric fire and so the back end of Beekman Ridge Road will not be picked up. Students will be excused.
5 days ago,
Superintendent
The last message was for students who ride bus 15 only.
5 days ago,
Superintendent
Shannon Beekman has a tree on fire in her driveway and has to wait for it to be moved. She will be running late and I don't want everyone to stand outside and wait so I will notify you when she leaves her house.
5 days ago,
Superintendent
This message is going out to everyone for safety but it is only for students to ride Kelly May's bus 14. We were unable to get a sub driver for Kelly this morning and by the time we would double route students would get here after 11:30. Students who ride Kelly's bus are not required to attend today and will be given an excused absence if they do not come to school. Any student who wants to come to school today from that bus is more than welcome to but we will not be able to take you home this afternoon so you would have to be picked up. I am very sorry for the inconvenience but the delay caused a double route not to work as it normally would.
5 days ago,
Superintendent
SEE ALL posts
Events