NEWS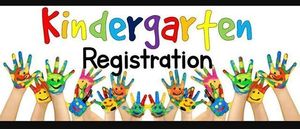 Students entering Kindergarten in the fall of 2019 will need to come to our Kindergarten Registration. Registrations will be held on May 20, May 21, and May 22 by appointment only. Please call 740-493-2881 to schedule an appointment.
SEE ALL NEWS
LIVE FEED
District Calendar 2019 view image
about 1 month ago,
Superintendent

Good Evening, Mrs. Guilkey will be selling Yo-Yo's during lunch this week. These are the Yo-Yo's from the Ned Show. Prices range from $8 to $15.
about 19 hours ago,
Heather Thompson
I apologize for having to do this we are sending all students home except for eighth graders who were planning on going on the field trip today and also the seniors will have their graduation practice also. We have no power and AEP estimates it won't be on until at least 11. We have no phone service at all at school and can't make lunch and only about half the rooms have light on the generator. All students except 8th grade have been sent home.
1 day ago,
Superintendent

Graduation practice will be 8:30 a.m. tomorrow at the high school. Bring cap and gown/ may dress casual. After practice there will be a parade down the elementary hallways. And then lunch afterwards! The actual Graduation- be at the high school on Friday at 7:30 p.m. Seniors be here at 6 p.m. for pictures.
SEE ALL posts
Events