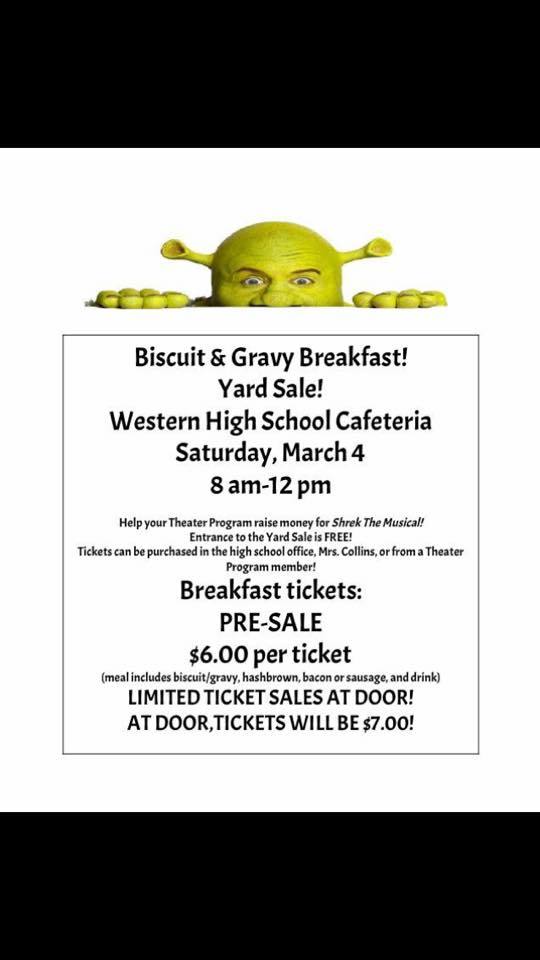 Drama Club Breakfast
Brock Brewster
Tuesday, February 28, 2017
Biscuit & Gravy Breakfast!
Yard Sale!
Western High School Cafeteria
Saturday, March 4
8 am-12 pm
Help your Theater Program raise money for Shrek The Musical!
Entrance to the Yard Sale is FREE!
All cast members, Mrs. Collins, and the high school office will be selling tickets!
Breakfast tickets:
PRE-SALE
$6.00 per ticket
(meal includes biscuit/gravy, hashbrown, bacon or sausage, and drink)
LIMITED TICKET SALES AT DOOR!
AT DOOR,TICKETS WILL BE $7.00!