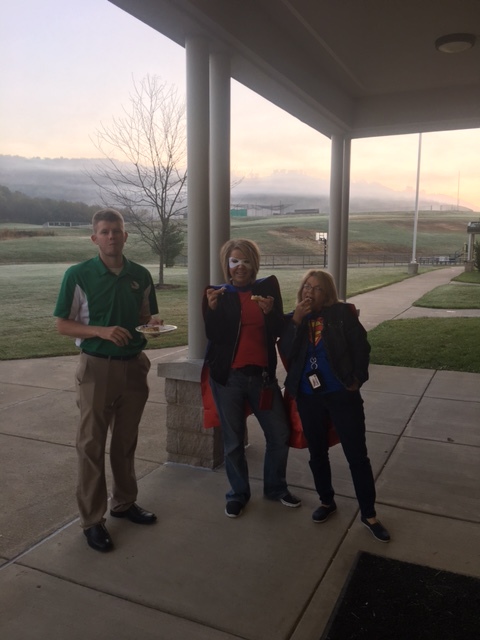 Our Morning Greeters!!!
Brock Brewster
Tuesday, October 25, 2016
Each morning these three smiling faces are waiting to greet elementary students at the back door!!! Today they appeared to be in their super hero gear!! We aren't sure if they are there to greet students or to bully them into giving up their breakfast!!