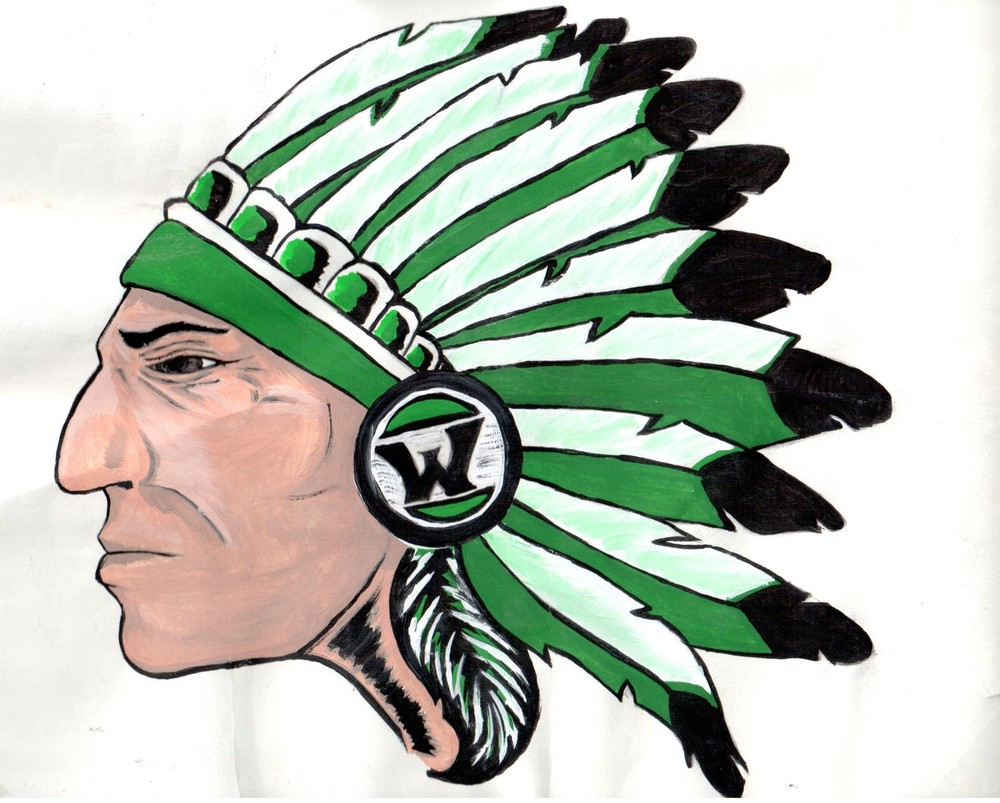 Graduation 2020
Brock Brewster
Wednesday, May 13, 2020
After thinking and typing yesterday for 45 grueling minutes (the thinking was the hard part) I lost the entire post because I added an email address in the message and couldn't get it back SO I'll do my best to not mess this one up!
Update on Graduation 2020
I will do my best to paint a clear picture of what's going to take place on Friday night at our graduation. I know that I gave an overview last week of our plans but there were so many unanswered questions and unknowns that it was difficult to give the necessary details. Additionally, we were still waiting to have questions answered by the governor and the Ohio Department of Health regarding graduation ceremonies. Now that we have the answers we needed and the go ahead from our local health commissioner we can get more details out to everyone.
As we were planning graduation 2020, the main goal of the administration was to try to figure out a way for every graduate to see his/her friends graduate. Completing that final night together is vitally important, especially since our seniors didn't get to have prom, field trips, and those "last few days of high school" activities. After consulting with our local health department, we came up with a plan to make that happen. Here are the details as they stand. There could be a few tweaks but we feel like we have it pretty much figured out – as long as Mother Nature cooperates it will be simple. If she doesn't we'll deal with getting a little bit wet. Our primary goal was to make this ceremony as close to a traditional WHS graduation as possible and I think you'll agree that we've done that.
Here goes! Graduation will begin at 6:30 pm on Friday, May 15th at Western High School. Students and guests will begin arriving NO EARLIER than 5:45. Each graduate is permitted to bring a guest car (in addition to the one the graduate is arriving in and a second guest car is permitted if necessary and with prior approval). No one will be permitted to enter the parking lot prior to 5:45 simply for logistical purposes. When students arrive they will be directed to park in the junior high gym (bus) parking lot in order to receive instructions and get in parking order. Guest cars will be directed to a numbered spot that coincides with their graduate's parking spot in the back parking lot. Students will be parked in the front section of the back parking lot for graduation and guests will be parking in the back 2/3. All spots will be numbered. Students will move from the bus parking lot to the back parking lot in graduation order and will line up in their designated spots. Guests will be directed to the back of the parking lot, also in designated spots. WHS staff members will assist with the parking.
We realize that it will be impossible for everyone to see everything that's going on. Therefore, we are going to allow ALL guests to exit cars (when directed by WHS staff) and walk to the graduate viewing area in order to clearly see the presentation of the scroll for their graduate (we never give the actual diploma during the ceremony. The diploma can be picked up at a designated time after the ceremony). We will have speakers throughout the parking lot to help everyone hear. We will also be broadcasting the ceremony via radio (not sure of the frequency yet). We will also be posting the ceremony on FB Live for those who can't be present. Dan Remy of Litter Media will be putting together a highlight video of the ceremony.
WHS staff members will be directing students to the graduation stage. The family members that arrive IN the graduate's vehicle will be permitted to escort the graduate to the stage and then move to the viewing area. Family members in the guest vehicle(s) will be escorted to the viewing area by WHS staff. This will allow all guests to see "their" graduate on stage regardless of parking location. If there are individuals with limiting mobility issues please contact the high school office at (740) 493-2514 prior to the ceremony. We will have a continuous line of socially distanced graduates and family members waiting to enter the stage/viewing area. We will be giving instructions via radio and loudspeaker at the beginning of the ceremony and during the ceremony if necessary.
Speeches will be given by the valedictorian, salutatorian, and class president, as usual, prior to the presentation of graduation scrolls. District and building administrators will briefly address the graduates. At the conclusion of the ceremony, after all names and academic accomplishments have been announced, the graduates will leave their vehicles and stand in front and move their tassels when directed. After much horn honking and cheering, the graduates will return to their vehicles. Guest vehicles will leave first and head down 124 to line up at various locations for the graduate parade. The parade will start at the high school and end at the Corner Market. Graduates will leave together and will be led by law enforcement and Benton Township Fire Department members. Traffic will be stopped at the light by Latham Lumber and below Corner Market to safely allow graduates to turn around. We will give guests time to get from Latham to their chosen viewing location before the graduates leave. The graduates will begin their final "exit" from the Western High School parking lot as students enter the real world as part of a line of fine young men and women, many whom have known each other since before pre-school. They will leave in a line just the way they've arrived and left so many times on buses and in cars. They've lived in lines – car lines, bus lines, hallway lines, recess lines, and lunch lines. We felt it was fitting to let them leave in one final line.
We are very proud of our seniors and they have handled this terrible situation with grace and great attitudes. The Class of 2020 will forever be remembered, not by what happened to them, but by what they overcame and how they handled adversity. These seniors are innovators and pioneers and have led us into a new way of thinking about a lot of different things. As always, we are saddened to see them leave WHS but we are ultimately more excited about their futures. They've proven they have grit and toughness and those qualities will lead them as they leave Western High School and embark on their journeys.
We ask that everyone in our community who can please tune into the radio (we'll communicate the frequency as soon as we get it nailed down) on Friday night for graduation. In honor of our graduates and in support of what they've accomplished and what they've overcome, we ask that our community comes out in droves to take part in their graduation parade. Make signs, stand in your yards and parking lots, honk your horns, flash your lights. If it rains, do it anyway! Believe me, there is no better way to let these seniors know you care about them than giving up a little time to show them in person during this parade.
There is a high likelihood that it will rain, according to the forecast. Feel free to pray for a 2 hour break in the rain! Either way, this event is going to take place. Please watch the forecast and plan accordingly.
We are one of the few schools in the state that is going to make it possible for every single graduate to see his/her friends graduate in person. We are definitely one of the few that have made it possible for most family members to come to graduation. We are thankful for our board members and the Pike County Health Department for allowing us to do this for our graduates. It is imperative that we abide by all social distancing regulations and WHS staff members and local law enforcement will be on-site to ensure that we can all safely enjoy the biggest night in the lives of our graduates. We ask that everyone respects the rules that we are all mandated to follow and enjoy the night.
I understand that there will undoubtedly be questions so feel free to call Mr. Brewster at (740) 493-3113 or Ms. Gast at (740) 493-2514. You can also message us through our Facebook pages. Again, please plan to support our graduates on May 15th. They definitely deserve it.