Baseball Fans: Tonight's game with Symmes Valley at home is cancelled due to weather. Make up date will be May 12th. Softball game at Clay is still on at this point. #tribepride
Softball Fans: Attached is our Lady Indians road to the State Tournament. They will be in action on Monday May 9th at Green High School. #tribepride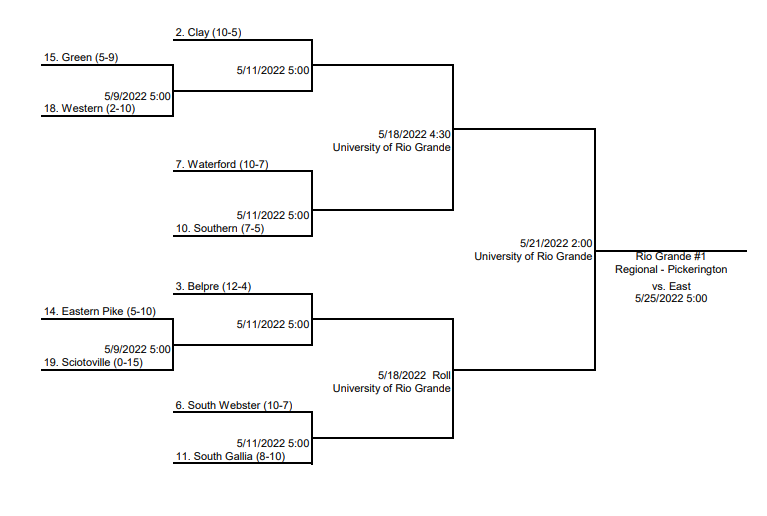 Western Scholarship added. Due to Mrs. Schuler May 10.
JV Baseball Fans: Tonight's game at Minford is cancelled. With the varsity team playing tonight we are down to not having enough to field a team to start the game for JV. #tribepride
Softball Fans: Tonight's game at Green has been cancelled due to injury and illness on our team. We do not have the required 9 that can go and start a game. We will work on rescheduling. #tribepride
Baseball and Softball Fans: Due to games being moved to make up league games we have had to rethink "Senior Night". We play Notre Dame next Friday in Baseball and North Adams in softball at home. We will be using this night as Senior Night at this point. #tribepride
Baseball and Softball Fans: Tonight's Baseball game will be at home. Green does not have a functional baseball field at this time. Softball will still be at Green and JV will still be at Minford. This will be Green's home game so there will be no gate fee. #tribepride

Prom, Saturday April 30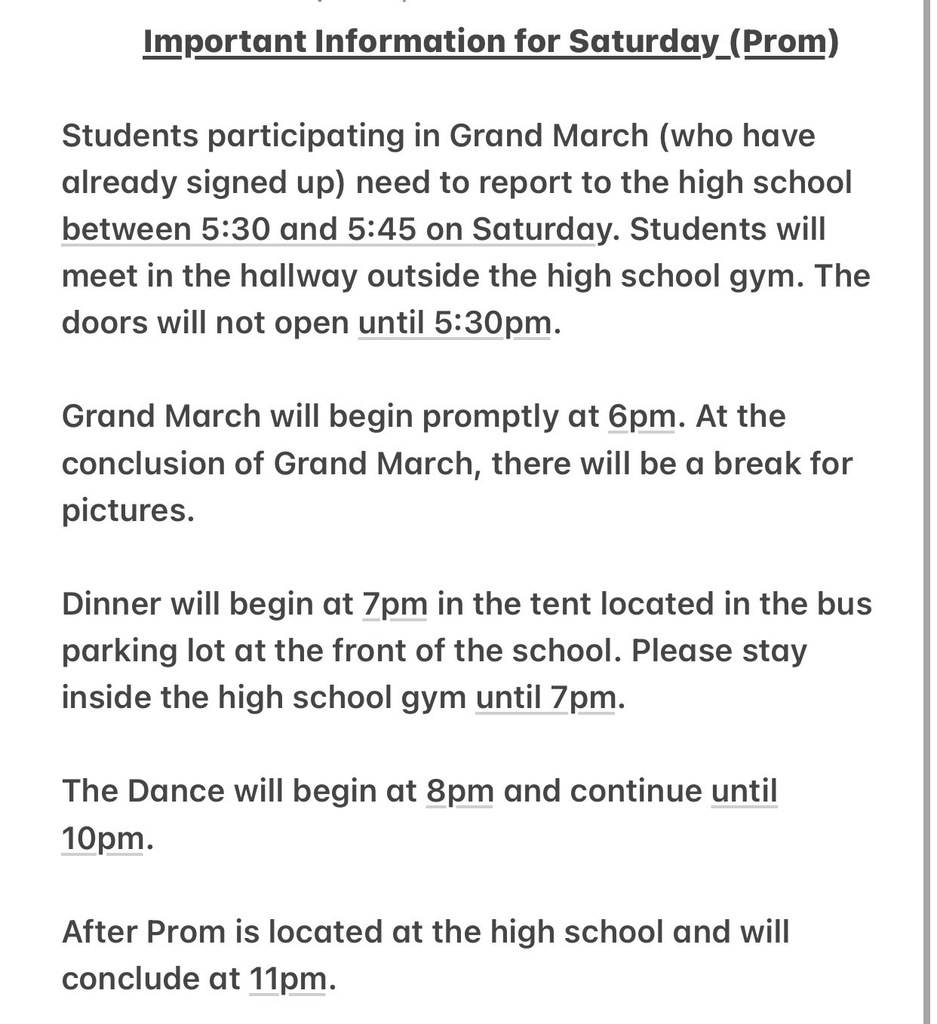 6th-11th grade students who will be playing sports next school year. Sports Physicals will be offered by SOMC starting May 2. Pick up the physical packet in Elem/HS office and return the packet to school.

Information for PROM: Saturday, April 30 Grand March will begin at 6:00 pm in the high school gym. Students participating in grand march must be at the school between 5:30 and 5:45 to line up. Pictures will follow Grand March at 6:30pm and Dinner will begin at 7:00pm. **Please get a professional picture taken even if you do not purchase a packet** Picture forms will be available at Grand March.

Seniors, Western High School is having its first ever college/career signing day on May 4 at 2:00 p.m. If you plan to go to college or some sort of further training (skills) beyond high school and would like to participate, let Mrs. Schuler know by this Friday!

If your student received an invitation to the Academic Banquet on May 16, please RSVP to the office no later than Monday, May 2. Thank you!
Baseball Fans: Tonight's JV Baseball game has been cancelled due to scheduling conflicts with South Point. #tribepride

New scholarships added to Senior Information tab. Western Alumni Scholarship due to Mrs. Schuler on May 9. Western Education Association and John Blackburn Sunfish Valley Whitetail Memorial Scholarship due May 9.
Western Athletes: This is a friendly reminder that 4th Qtr Grades will determine your eligibility for next fall! As we get warmer weather and everyone looks forward to summer, don't slip up and regret in August that you cannot play your sport! #tribepride

Dwight Long Jr Memorial(due May 4), Pike Co Retired Teachers (due April 27), & Mary Cole Bevens (due April 27) Scholarship applications added to website.
Baseball and Softball Fans: Tonight's games at East are cancelled. They will not be played on May 4th at Sciotoville East. #tribepride
Baseball and Softball Fans: I just came off the hill and it is still too wet to play this evening. Standing water, soupy outfields and sinking shoes. We will work on rescheduling with Symmes but we are cancelled for this evening. #tribepride
Baseball and Softball Fans: Tonight's games at Western have been moved to Notre Dame High School, due to wetness of our fields. Game will begin at approximately 5:00pm and the bus will leave at 3:00pm. #tribepride
Western Fans: Tonight's Baseball game is cancelled due to East's field. We will make it up on the 21st. Softball game and Track Meet are on. #tribepride