Reminder: 10th grade students will be going to the CTC tomorrow for a tour of the programs offered. If your son/daughter participates in blended learning and wants to go, please call the school and let us know in the morning! They will need to be at the school at 10:50.

Reminder: parent teacher conferences are this afternoon from 3-6pm and Thursday from 3-6pm. All conferences will be by phone. To schedule, contact Rachel in the high school office. The phone number is 740-493-2514

This is a reminder that all CTC students are remote this week unless you have been instructed otherwise by the CTC. We know all students have been informed by the CTC but we wanted to make sure parents had also been notified.

Seniors, From Mrs. Schuler: Herff Jones will move the date to next Monday at 8 as the date they will pass out graduation items. They will then take the items to the CTC after the high school.

All of the roads in our district are fine to travel this morning. As of right now the road is still closed below Idaho so our CTC buses will have to reroute and staff members will not be able to come through that way. All other roads are open so we will be having school today.

Two hour delay tomorrow morning due to flooded road conditions.
Sign‐Ups for Western Summer Youth League, Baseball and Softball will be Saturday, February 27th from 8-11 am at the school in the Jr. High Bubble. Cost will $40 per child $35 for each additional child that you sign up. If you can not make it to the sign up, PLEASE, DO NOT send money to the school. You can contact Becky Leeth Fite , Lisa Knisley , or Kim Hawk to make arrangements to sign your child up.

Just a reminder that tomorrow is a blended learning day. Also, if any students are interested in doing any spring sports or activities please contact the high school tomorrow to get signed up.

Work From Home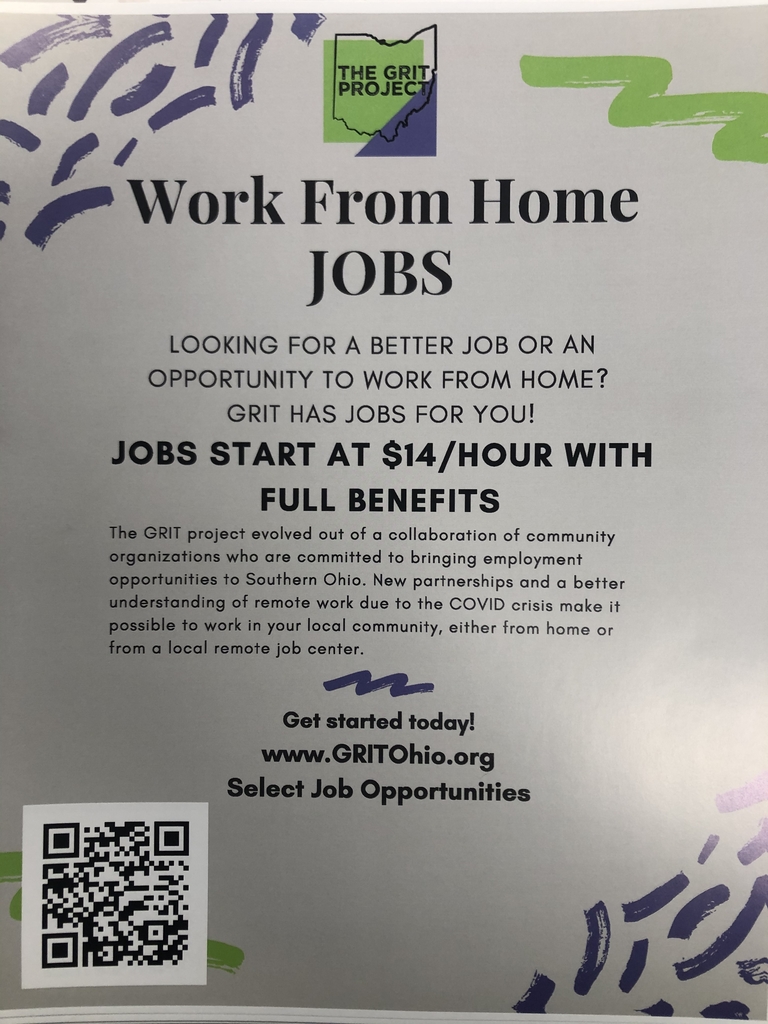 WHS schedule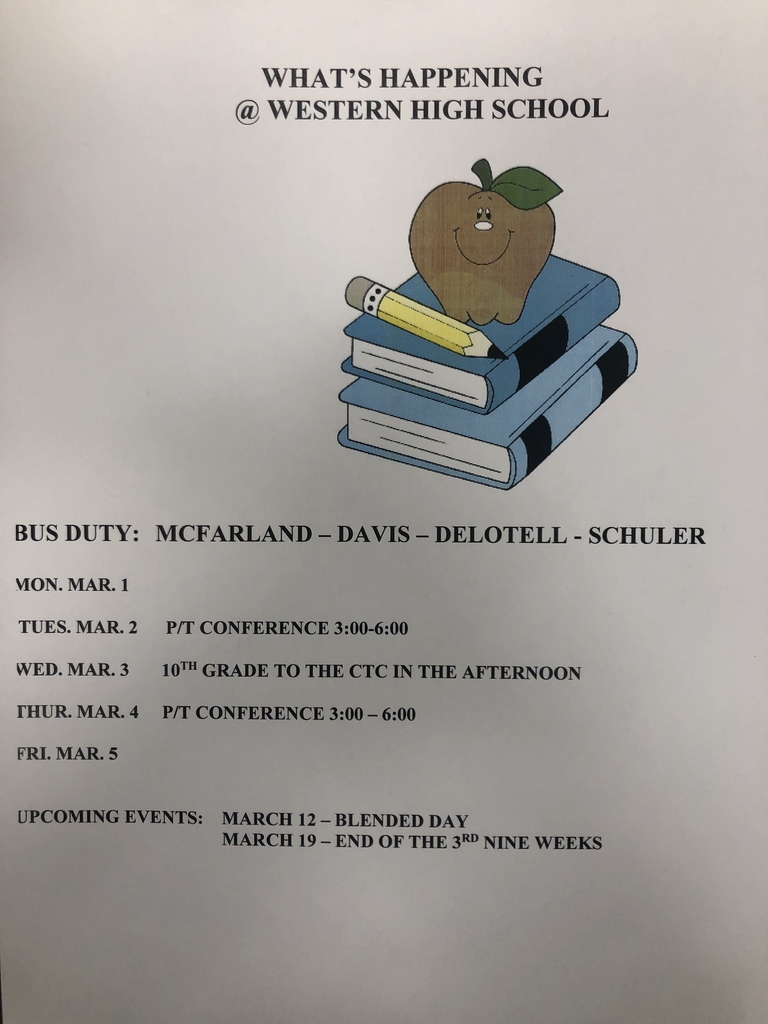 WHS schedule

Reminder: CCP meeting for students wanting to participate in college credit plus next school year will be tomorrow night Thursday February 25th at 6:00 PM at the high school!

CTC Tours: Sophomores will be attending tours at the CTC on Wednesday March 3, 2021. The bus is leaving from the high school at 11:00. If you are participating in Blended learning and would like to attend the tours, please contact Mrs. Long at 740-493-2514

Spring sports and activity sign ups are in high school office for the following: jr. high/high school softball, track, baseball, and quiz bowl. To sign up, stop in the office and sign up or if you're a blended student, call in and talk to Rachel.

Bus 19 is heading out now. She will be running about 30 minutes later than normal.

Bus 19 will be running a little bit late. She is on her way to get a sub bus this morning. I will let you know as soon as she starts her normal route


We will not run these roads on Tuesday Bus 18 Hackelshin Bus 10 Gleason and Rob Beekman Bus 14 Davis and Bill Guilkey Bus 8 McKinney and won't turn onto Viar Bus 5 Leeth Creek, Walls Bus 9 Stewart Hollow Bus 19 Red Bridge and McCoy Bus 17 Owens

Seniors: Herff Jones will be passing out graduation orders on Monday, March 1. They will be at the high school at 8:00 am and then will go to the CTC around 9:00 am. If you owe a balance, this must be paid before you will receive your items. If you are unable to pay your balance on Monday, your items will be safe and will stay at the high school until you can pay for it. If you have any questions or need to know your balance, please see or call Mrs. Schuler at the high school.

Reminder: We are having a college credit plus meeting Thursday, February 25th at 6:00 pm at the high school This is a required meeting for students and parents who plan to participate in college credit plus for the 2021-22 school year.