2 hour delay for staff tomorrow. Buses will be at their locations from 10-3. We will still be doing lunches from 11 or 12 for pick up only.

We will be providing meals during our blended learning week (Dec. 1-4) each day from 11-12 for pickup only. Pickup will be in front of the JH gym (bus loading area). We will be following the normal lunch schedule. If the weather is bad tomorrow it will be a snow day and staff won't report. I'll let you know in the morning if we will be calling a snow day.

Dec. 1-4 will be our blended learning week. We will have buses parked in the following locations to provide WiFi from 8-3 each day. If the weather is bad tomorrow it will be a snow day and no WiFi will be provided. Locations are as follows: Fairview Church Morgantown Church Life Change Church Beavers Chapel Church Mt. Zion Church

Girls HS and JH games with Symmes Valley are cancelled tonight due to the winter weather advisory.

Based on recommendations by the governor's office and the OHSAA we will only be permitting immediate family members of athletes to winter athletic events until further notice. Immediate family includes parents, grandparents, and siblings with a MAXIMUM of four spectators per athlete. Each athlete must let Mr. Williams know prior to the game who is attending and those spectators will be added to a roster. When that person gets to the gate his/her name will be on the roster beside their athlete's name and will be highlighted. Only those on the roster will be permitted. This only applies to home games. Each school is responsible for coming up with a system. We will let our athletes know the spectator policy for each school as soon as we get that information.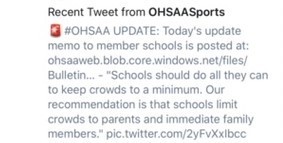 National Honor society induction will be streamed via Facebook live in case there is an issue with the YouTube link. Since the stage is off the basketball court we're not sure it will work like it should so we are going to broadcast by Facebook also

We will be broadcasting our WHS National Honor Society induction ceremony via YouTube tomorrow morning beginning at 9am. I will post the link around 8:45. It won't be available to us until then. 1988 WHS grad Aric Grooms will be the guest speaker.

The OHSAA has given the green light for winter sports to continue with no modifications to the schedule.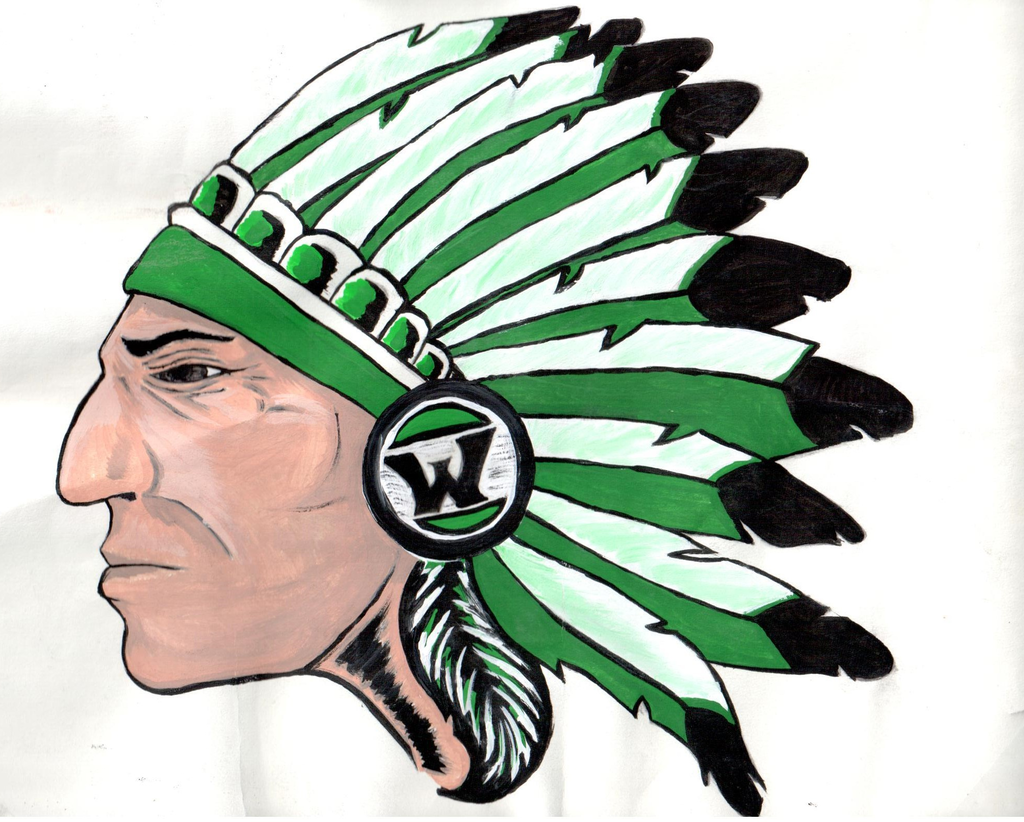 High School picture retakes are 11/19. Sports pictures are December 14th. Sports picture forms are on the website under News.

Picture retakes tomorrow. Sports pictures have been rescheduled until December 14th.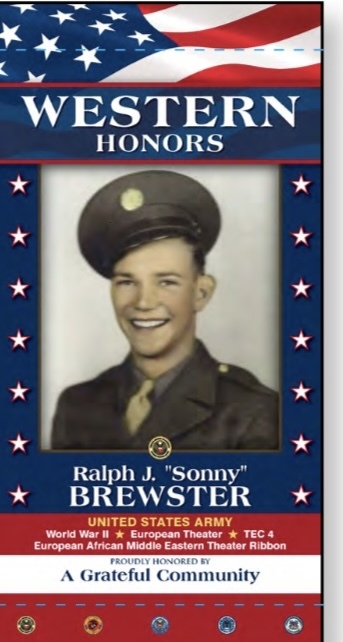 Picture retakes & winter sports pictures for high school and junior high students are Thursday, November 19th. Senior boys need to wear a shirt and tie- if you don't have a shirt and tie, one will be provided for you. This is your last chance seniors for your picture to be on the wall.

Due to an unexpected bus driver shortage students ride ride bus nine will be leaving approximately 10 to 15 minutes early today.

"We've got spirit yes we do, we've got spirit how about you?" For Primary and Elementary students! Every Friday the students are in session will be Spirit Day! We are asking kids to wear green and white, Western shirts etc. The primary and elementary class who has the highest percentage of kids with Western gear on will win the spirit trophy for two weeks! The class who wins the trophy the most during the year will get an entire day of fun at the end of the school year. 🤍💚

Due to the increased spread of COVID cases in our area and the potential exposure during the Thanksgiving Holiday, Western Local Schools will be extending Thanksgiving Break through the week of December 1-4. We were already scheduled off on Monday and Friday of that week. Students will be off Tuesday, Wednesday, and Thursday of that week also. These will be considered blended learning days and will function like our blended learning Fridays.
There will be a Boosters meeting tonight, Tues. Nov 10th in the high school cafeteria. This if for any parent (of any age student) who is interested in being part of the sports boosters club. Social distancing will be in place. Masks must be worn. Senior FASFA workshop appointments with Mrs. Schuler are still on this evening.
Tomorrow, Tuesday, Nov. 10th students will be dismissed at 12:00 for Parent Teacher Conferences. Conferences will be held from 1:00-8:00 and will be by phone or virtually. There will no in person conferences (parents coming to school) as originally planned. If you were scheduled to come in, the teacher will call you at your scheduled time. If you did not make an appointment and would like to speak to your child's teacher, you may call the school between the hours of 1-7:45. Please note you may have to leave a message for the teacher and they will return the call between scheduled appointments. High school 740-493-2514 Primary/elementary 740-493-2881