*The district art show will be tomorrow, May 20th from 5:30-7:30 in the high school gym *Seniors last day will be Monday, May 23rd beginning with breakfast at 8:00am *8th grade graduation practice will be Tuesday, May 24th during 4th period *8th grade graduation will be Wednesday, May 25th at 9:00am. Awards day for students in grades 7-11 will immediately follow 8th grade graduation *High school graduation will be Friday, May 27th at 7:00pm
There was a call put out that wasn't supposed to be until 5:00pm. For some reason the call went out early. There is no emergency. The call was about important dates coming up for the remainder of the school year. Please check your voicemail. Thank you.
Indians Fans: Spring Sports Banquet will be Tuesday May 24th at 6:00pm. We will be honoring Baseball, Softball, Track and Esports athletes. A meal and refreshments will be provided at the banquet. #tribepride
Baseball Fans: Tournament tickets are on sale! 1. ohsaa.org and click Tickets 2. click Baseball 3. click DIV Chillicothe I 4. Click Get Tickets #tribepride

I apologize for the late notice. Just got a message that Brandis is not driving this morning. David is on his way. First pick up should be around 750. Again I apologize for the late notification this morning.
Congrats to Trey Satterfield on being named Student Athlete of the Month for May! Trey is our ace on our baseball team this year and has been a great leader in multiple sports! Thanks Trey! #tribepride
Baseball Fans: Tonight's Baseball game vs. Notre Dame will be made up on Monday May 9th. Due to number this means that the JV game at Portsmouth will be cancelled. Senior night will be Thursday May 12th. #tribepride
Baseball and Softball Fans: Tonight's home games will be cancelled due to weather. This will postpone our Senior nights. We will be looking at having a senior night May 12th as we have rescheduled Symmes Valley Baseball and Softball for that evening. #tribepride

I apologize for the late notice. Students riding bus five will be arriving home approximately 25 minutes later than normal due to having to double route.

Current employment opportunities for Western Local Schools are on our website at the location path below.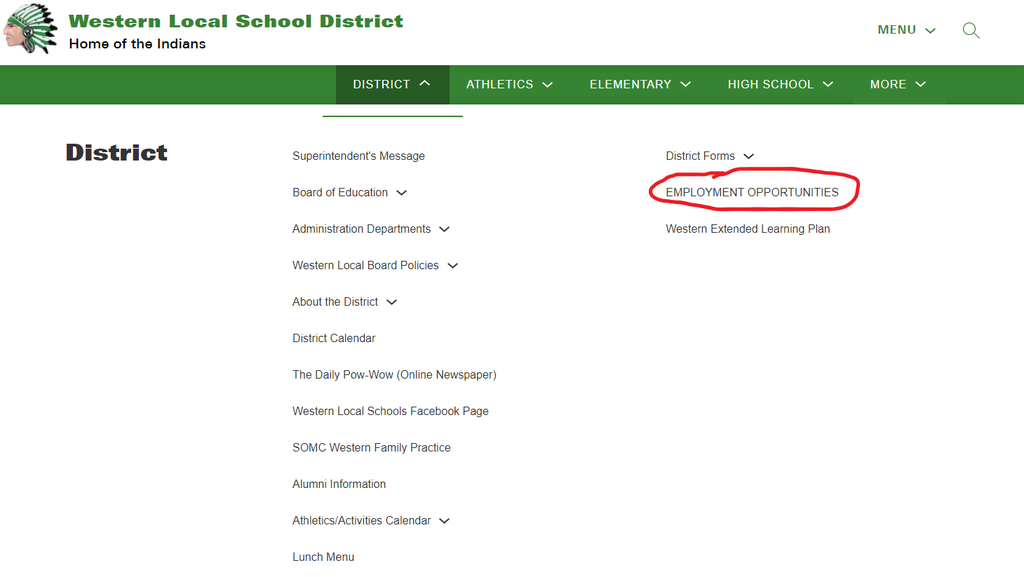 Softball Fans: Ticket Information- Game @ Green, Monday May 9th, 5pm 1. ohsaa.org 2. Click Tickets 3. Click Softball 4. Division IV 5. Region 15 6. Click on Rio Grande 1 #tribepride
Softball Fans: Tonight's Softball game against Symmes Valley at home will be cancelled due to the weather we got yesterday evening and the number of girls healthy to play today. Make up date is in the works. #tribepride
Baseball Fans: Tonight's game with Symmes Valley at home is cancelled due to weather. Make up date will be May 12th. Softball game at Clay is still on at this point. #tribepride
Softball Fans: Attached is our Lady Indians road to the State Tournament. They will be in action on Monday May 9th at Green High School. #tribepride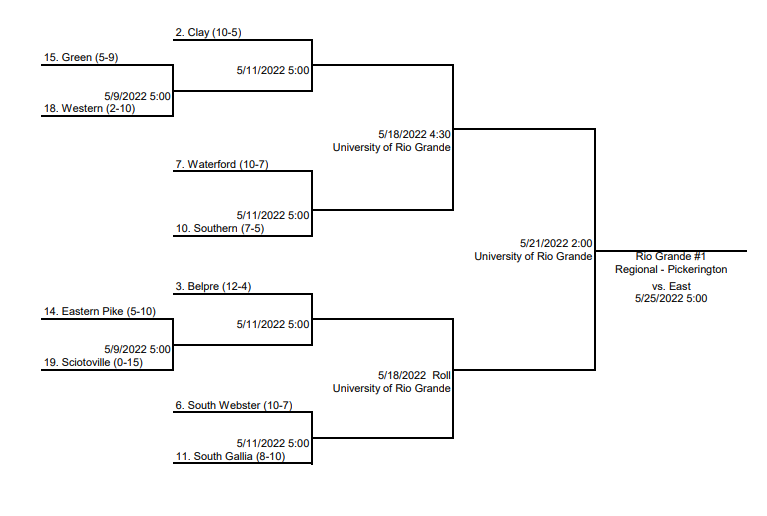 Western Scholarship added. Due to Mrs. Schuler May 10.
JV Baseball Fans: Tonight's game at Minford is cancelled. With the varsity team playing tonight we are down to not having enough to field a team to start the game for JV. #tribepride
Softball Fans: Tonight's game at Green has been cancelled due to injury and illness on our team. We do not have the required 9 that can go and start a game. We will work on rescheduling. #tribepride
Baseball and Softball Fans: Due to games being moved to make up league games we have had to rethink "Senior Night". We play Notre Dame next Friday in Baseball and North Adams in softball at home. We will be using this night as Senior Night at this point. #tribepride
Baseball and Softball Fans: Tonight's Baseball game will be at home. Green does not have a functional baseball field at this time. Softball will still be at Green and JV will still be at Minford. This will be Green's home game so there will be no gate fee. #tribepride

Prom, Saturday April 30